Collection: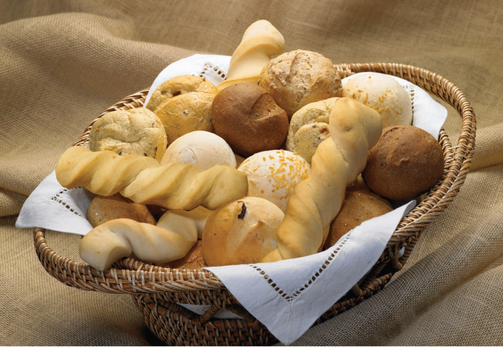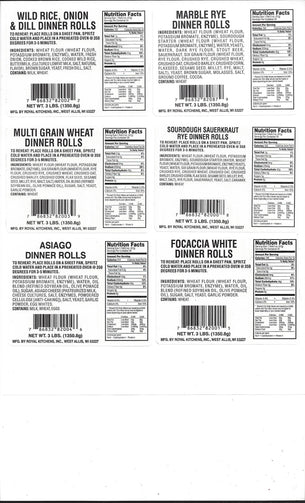 Collection:
Dinner Roll Pack
Dinner Roll Pack
Regular price

$12.00

Sale price

$9.00
Take your pick of two 12 packs of delectable dinner rolls! A total of 24 rolls per order.
All dinner rolls are 2 oz. and are best when warmed in an oven at 350F for 3-5 minutes
Choose between:
Wild Rice, Onion, and Dill
Marble Rye
Multi-Grain Wheat
Sourdough Sauerkraut Rye
Asiago
Focaccia
Wild Rice, Onion, and Dill
Soft white dinner roll with fresh onion, fresh dill and the wild rice gives it a little nutty flavor.
Asiago
Made from our famous focaccia dough and topped with fresh Asiago cheese.  Baked to a crispy, crunchy cheese topping.
Sourdough Sauerkraut Rye
Sourdough based for a moist, slightly more dense dinner roll.  This roll is very healthy as it has no added fat or sugar and has 6 grain flour added for healthiness.  Has a little caraway and a little sauerkraut to keep it moist!
Focaccia White
If you want a plain white roll, this is it!  Our tender focaccia dough all on it's own.
Multi-Grain Wheat
Is comprised of 33% 6 grain flour for a healthier choice!
Marble Rye
The fun of our Sourdough rye dough swirled in with our Irish Stout Rye dough to create a delightful flavor combination.