Collection: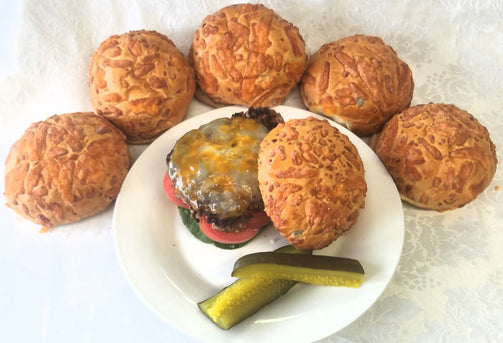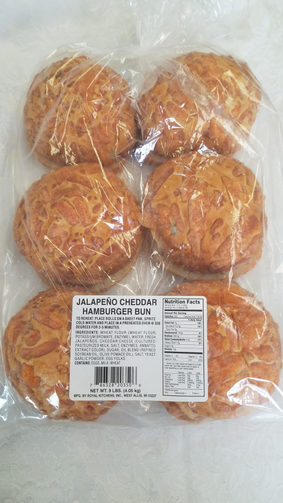 Collection:
Jalapeño Cheddar Hamburger Buns
Jalapeño Cheddar Hamburger Buns
Regular price

$14.00

Sale price

$12.00
Pack contains 2 packs of 6/3oz buns. 12 buns in total. Approximately 4 to 4-1/2 inches in diameter.
Soft, chewy hamburger bun with fresh jalapeños mixed in the dough and sprinkled with fresh cheddar cheese on top of the bun.
Fully baked and sliced.
Great for any type of hamburger, chicken sandwich, pulled pork sandwich, tuna melt or any other hot or cold meats. Adds a great little kick of spice to anything you put on it.