Collection: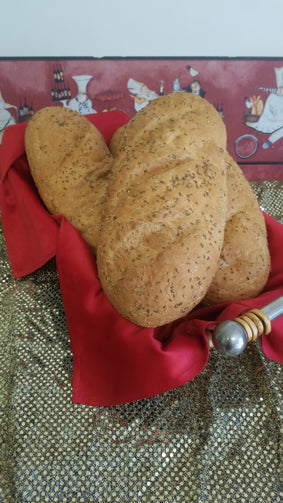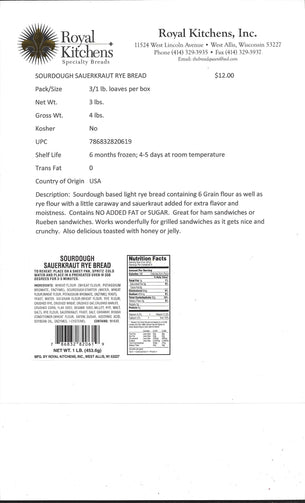 Collection:
Sourdough Sauerkraut 3 Pack
Sourdough Sauerkraut 3 Pack
Regular price

$15.00

Sale price

$12.00
 3 1 lb. loaves.  Sourdough-based light rye made with rye flour, 6-grain flour, and enriched wheat flour with a touch of sauerkraut and a bit of caraway for added flavor. No fat or sugar added!
No preservatives. This is a loaf of extremely healthy bread.  Great for ham sandwiches or Rueben sandwiches.  Also, delicious toasted with honey!